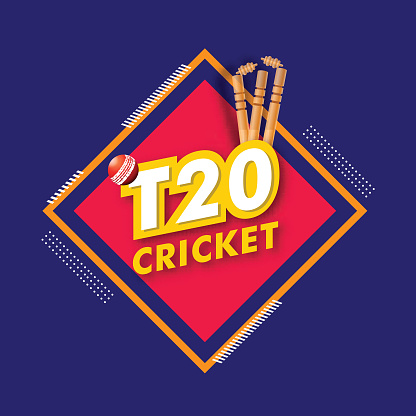 "Cricket is not just a game, but a religion in India". You must have often heard this statement in news, debates, and casual conversation about cricket. There is no denying the fact that the Indian T20 League is one of the most celebrated and played T20 Leagues in India.
Ever since the inception of the Indian T20 League in the year 2008, it has constantly delivered the expected thrill, excitement, and on-field drama to its loyal patrons. Cricket has never been this engaging and rewarding for viewers and players alike.
Gujarat  team won the 15th edition of the Indian T20 League 

Indian T20 League Teams
From 2022 onwards, Indian T20 League will have 10 teams in total, each representing an Indian city/state as their home base.
Let's look at the teams and their captains.
Faf du Plessis
The Bangalore Team is one of the most intriguing teams in the championship.
Ravindra Jadeja
Chennai Team is a franchise cricket team in the Indian T20 League, representing the city of Chennai.
Hardik Pandya
The Gujarat cricket team will make its Indian T20 League debut in 2022. It pays homage to the state's rich cricketing heritage
Kane Williamson
The Hyderabad team is one of the ten teams in the Indian cricket league. They won the league in 2016.
Shreyas Iyer
Team Kolkata became the champions of the Indian T20 League for the first time in 2012.
KL Rahul
The Lucknow team for the upcoming Indian T20 League has been finalised and is ready for action.
Rohit Sharma
The Mumbai team is a franchise in the Indian T20 League, owned by India's largest conglomerate, Reliance Industries.
Mayank Agarwal
The Punjab cricket team is a Punjab-based cricket team competing in the T20 series.
Sanju Samson
Rajasthan has a combination of players that is fascinating for those who have insights into creating a team from a squad.
What is Indian T20 League?
Indian T20 League is one of the most popular cricket tournaments in the world. Indian T20 league  was introduced in the year 2008. This year, 10 teams will be battling to win the prestigious Indian T20 League. Best cricketers around the world are part of Indian T20 League.  
The Indian T20 league is the cricket league every fantasy cricket fan looks forward to. 
My11Circle's fantasy cricket format helps you pick and choose players at your own convenience and according to your choice. This helps you find your own set of favourite players by using skill, judgment, and strategies.

Gujarat won the 2022 edition of the Indian T20 League. 


Play Real Fantasy Cricket
Download our Fantasy Sports App now!
Stay updated about tournaments, schedules, squads.
How to play Indian Fantasy League on My11Circle
Follow the steps mentioned below to start playing Indian Fantasy League on My11Circle.
Step 01 – Register: Go to the My11Circle.com registration page or  fantasy cricket app. Then register using Facebook or your email address and your phone number.
Step 02 – Pick a match: Choose a game from the forthcoming Indian Fantasy League tournament.
Step 03 – Manage your team: With 100 credit points, put up an 11-player fantasy cricket squad. You can select a maximum of 7 players from each side.
You can pick only one wicketkeeper. You must select a squad with all necessary skillset, such as batsmen, all-rounders, and bowlers.
After picking an 11-member squad, you must select a captain and vice-captain.
Step 04 – Monitoring players: Check your players' performance in the live match area once the game starts. As the play goes on, the scoring system will enhance your team's score.
Step 05 – Calculating Points: Each Indian Fantasy League Cricket player receives two points if they are a part of the playing-11.2X points are given to the captain and 1.5X points to the vice-captain.
During a super over, no points are given to any players. Bonus points are awarded for each boundary, half-century, century, etc.
Step 06 – Winnings Withdrawal: Once the match is over, you can go to your My11Circle account and withdraw your earnings immediately into your bank account.
My11Circle – Best app to play the Indian T20 league
My11Circle is a fantasy sports app platform that allows you to play fantasy cricket and show off your cricket knowledge directly from your phone.
Players can pick from a range of championships and series in the My11Circle app, including Test Matches, Domestic Leagues, and World Series.
My11Circle has 1.7 Crore+ fantasy game players on its platform. Rewards of more than ₹500 Crore+ have already been shared with the winners. My11Circle is certified by the Federation of Indian Fantasy Sports and is a fair play platform with a 4.3-star rating.
Frequently Asked Questions About Indian T20 League
When will the Indian T20 League matches start in 2022?
The defending champion Chennai is faces Kolkata in the inaugural match on 26th March at Wankhede.
How many batters can I pick in one fantasy team?
One fantasy squad in the Indian T20 fantasy cricket competition can include 1-6 batters, 1-6 bowlers, 1-4 wicketkeepers, and 1-6 all-rounders.
How to join Indian T20 League Fantasy matches on My11Circle?
Install the My11Circle app. Then select a match, join a tournament, and create your fantasy team to begin playing Indian T20 fantasy cricket.
Indian T20 League Match Fantasy
Tips & Predictions
Our Indian T20 League predictions will help you make team combinations, employ captains, pick a bowling arsenal, among other factors.