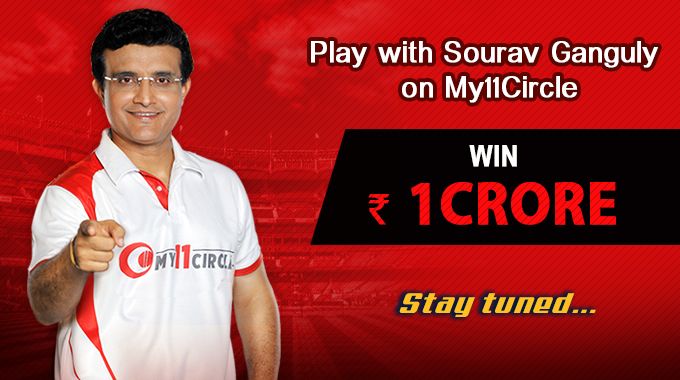 My11Circle welcomes Sourav Ganguly, known to his fans as Dada - the Prince of Calcutta, and the God of the Off Side… He's among one of the best captains, India has ever seen and he's now a part of the My11Circle family.
With the Cricket World Cup just around the corner, we can't keep calm! Are you excited as well? Then get ready to put your best foot forward and play your best game on My11Circle. You could win Rs. 1 Crore!
Watch this space for more...