Expert Teams
We have opted for fantasy cricket teams on basis of probable XIs, recent performances, overall impact, and credit points.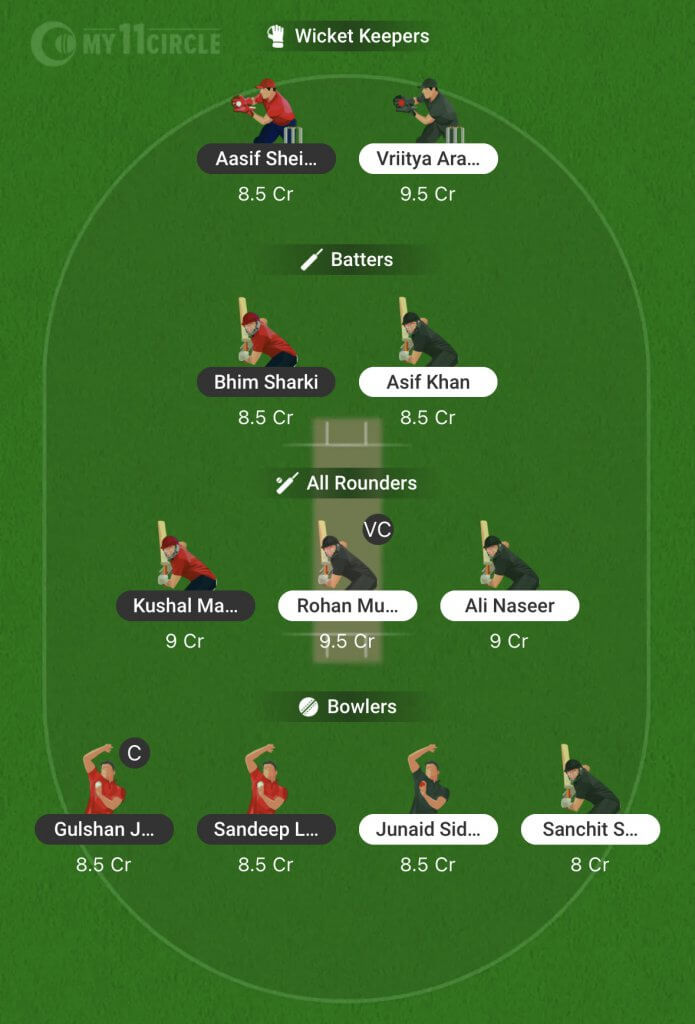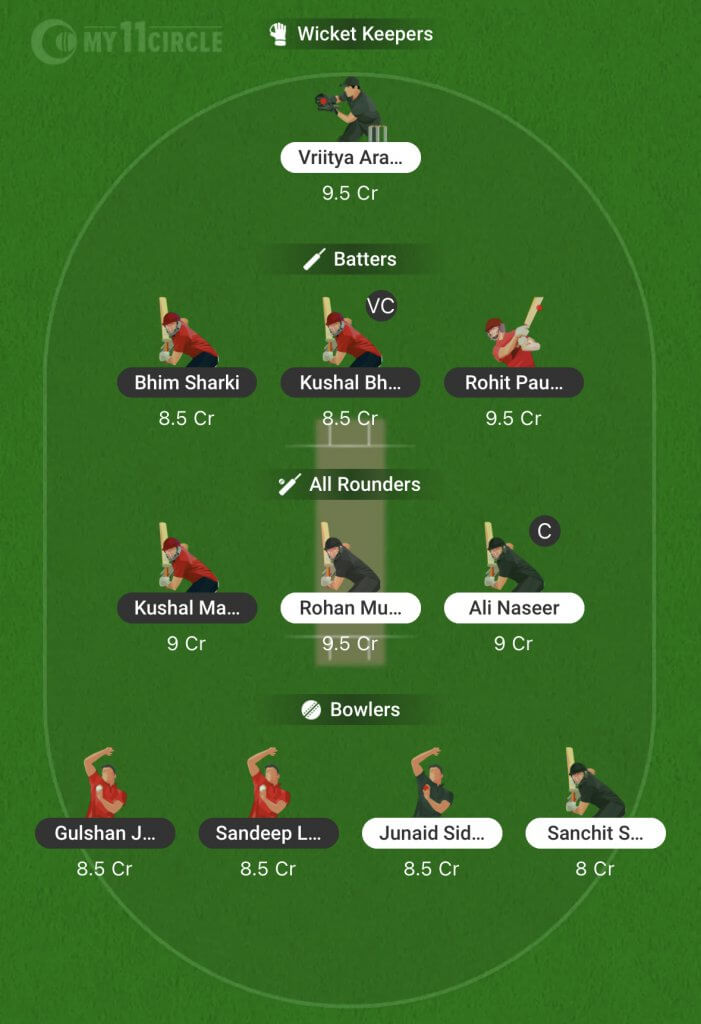 Pitch Data
(Based on last three games at Takashinga Sports Club)
1st innings avg. score: 246/9
2nd innings avg. score: 323/5
Wins
Batting 1st: —
Batting 2nd: 67%
Tie: 33%
Seamers took 57% of the wickets, with 12 of 42 wickets falling in the last 10 overs. Openers scored five of seven half-centuries but none of the two centuries.
Also Read:
India Tour of West Indies 2023 Fantasy Tips
Fantasy Tips of The Day
Asif Khan (309 runs in six matches, including 19 fours and 18 sixes) and Junaid Siddique (16 wickets) are the top run-getter and wicket-taker respectively against Nepal.
Rohan Mustafa has done it all against Nepal: 268 runs and 14 wickets. In addition, he has picked 17 wickets in Zimbabwe.
Sanchit Sharma hasn't gone wicketless for seven matches, overall bagging 13 wickets.
No Nepal player has smashed more sixes against the UAE than Gulsan Jha (13), who has collected 214 runs in six innings to go with seven wickets.
Sandeep Lamichhane has picked 24 wickets in 11 matches against the UAE, thus generating 71 points per match.
In just four matches against the UAE, Bhim Sharki has smashed two fifties and 24 fours.
For the year, Kushal Malla has collected 497 runs at 33 to go with 11 wickets.
Probable XIs
Nepal: Kushal Bhurtel, Aasif Sheikh (wk), Bhim Sharki, Aarif Sheikh, Rohit Paudel (c), Kushal Malla, Dipendra Singh Airee, Gulsan Jha, Sandeep Lamichhane, Karan KC, Lalit Rajbanshi
UAE: Muhammad Waseem (c), Aryansh Sharma (wk), Vriitya Aravind, Ethan DSouza/Rohan Mustafa, Basil Hameed/Asif Khan, Ali Naseer, Aayan Afzal Khan, Sanchit Sharma, Karthik Meiyappan, Junaid Siddique, Muhammad Jawadullah