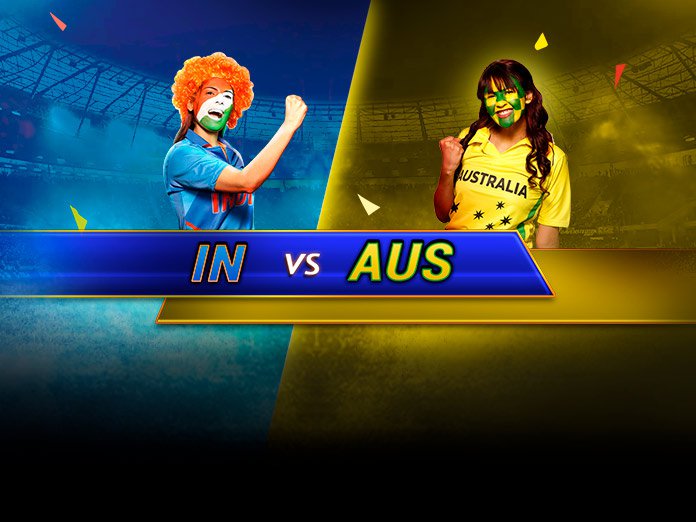 The India-Australia series is levelled 1-1, and one cannot tell which side will the result fall on. Despite being humiliated in the series opener, Australia fought tooth and nail on a bouncy Perth wicket and proved why India cannot take them lightly. India, however, would have moved on from the defeat.
Remember the Wanderers Test?
India were 2-0 down in three-Test series in South Africa earlier this year, and they walked into the third Test as if they were 2-0 up. They emerged victorious and it did not come as a surprise. The team is led by Virat Kohli, after all. He exudes confidence, infecting his comrades.
The third Test will be played at the Melbourne Cricket Ground (MCG). The drop-in pitches here are usually flat, but the Perth result has encouraged the home team to sprinkle some grass on it.
Headlines
After the Perth loss, Kohli said that they weren't thinking about playing a spinner, that it was an all-pacer pitch. When the team reached Melbourne, coach Ravi Shastri revealed that Ravindra Jadeja had sustained a shoulder injury before India landed in Australia, that he was given an injection to regain his fitness. If that was the case, why was Jadeja substituting and throwing bullets from the deep is a question that has been puzzling everyone.
Ravichandran Ashwin has not recovered yet and hence India have added Jadeja in the playing XI.
In the limelight
Only two Australians average over 40: Head's average reads 40.7 and Lyon's 76. Lyon's highest score is 38*, but what he has provided down the order is nothing less than gold. With the ball, we know how he has been trapping the visitors in his spin. He has taken 16 wickets at 19.4, and was adjudged Player of the Match on a track that had a thick layer of grass and very little rough patches.
Cheteshwar Pujara's hundred in the first innings at Adelaide and fifty in the second were indispensable. But Kohli's Test at Perth was so good that it was considered his best of the 63 international hundreds.
Let's walk through our best fantasy team for the Boxing Day Test.
My XI: Marcus Harris, Cheteshwar Pujara, Usman Khawaja, Virat Kohli (c), Travis Head, Hanuma Vihari, Tim Paine (wk), Pat Cummins, Nathan Lyon (vc), Jasprit Bumrah, Mitchell Starc
Batters
For a newcomer, Harris has been spectacular. Except a few dismissals, he has looked composed. However, Khawaja's 72 at Perth has been the most resolute innings by an Australian this series. It helped them pile up a target that looked beyond India's capabilities to attain.
The other two batters are the obvious choices in Pujara and Kohli.
Note: Make your fantasy cricket team by knowing the statistics.
All-rounders
Head has scores of 72, 14, 58, and 19 this series – the best being the 58 that came at Perth, amidst India's hostile pace-bowling. Above all, it's Head's aggressive approach that has helped him dominate the Indian bowlers. Had he been on the defensive, Australia would never have regained momentum.
Vihari looked absolutely composed and unperturbed at Perth. He scored only 48 runs in total, but he never looked uncomfortable against a swinging ball. In addition, his 2 for 53 – which included the wickets of Harris and Shaun Marsh – put India back in the contest. His primary job isn't to take wickets, but he has a knack of taking important scalps at crucial junctures.
Bowlers
Even if the curators water the grass on the track, it is likely to fade away as the match progresses, and not that the MCG's tracks have been lively for the pacers in the past. This is where Patt Cummins comes into play. His extra pace will keep the visitors on the backfoot.
The wickets column does not suggest how well Bumrah has bowled. He could have had more at Perth, but the Australians were successful in not edging his late-seamers. He will continue to be the cynosure of Indian pace bowling.
Starc lacked energy at Adelaide, but the way he bowled at Perth must have quashed his critics. As the days get hotter in Melbourne, Starc will produce more and more reverse-swing.
And we do not have to write why Lyon needs to be in our fantasy team.
Also get to know the tips & tricks on how to play fantasy cricket.